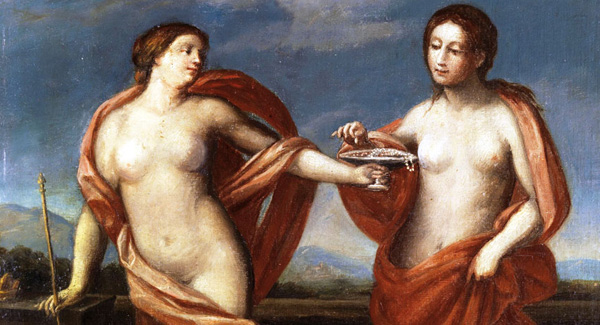 Tagung
Mittwoch, 13.6. – Freitag, 15.6.2018
Truth and Beauty
Konzeption: Susan Neiman, Potsdam
Teilnehmer: Aleida Assmann, Konstanz; Amber Carpenter, Singapur; Wendy Doniger, Chicago; Konstanty Gebert, Warschau; Sander Gilman, Atlanta; Carey Harrison, New York; Stephen Holmes, New York; Eva Illouz, Jerusalem; Philip Kitcher, New York; Thomas Naumann, Zeuthen; Lisa Randall, Cambridge, Mass.; Jan Philipp Reemtsma, Hamburg; Jens Reich, Berlin; Gesine Schwan, Berlin; David Shulman, Jerusalem.
Albert Einstein sah in der Musik Mozarts einen Hinweis auf die innere Schönheit des Universums. Seit Platon als erster die Frage nach dem Verhältnis von Wahrheit und Schönheit gestellt hat, beschäftigte sie viele Denker. Warum scheint uns die Natur mit ihren Gesetzen geordnet und schön? Ist die Verknüpfung beider in der sozialen Welt dagegen nicht fragwürdig? Ist Schönheit ein Kriterium der Wahrheit – oder nur ein Mittel, die Komplexität der Realität zu reduzieren? Sind Wahrheiten nicht oft sogar hässlich? Und können wir die Verbindung des Schönen mit dem Wahren überhaupt ernst nehmen, ohne vom Guten zu sprechen? Oder sind solche Überlegungen ganz einfach anachronistisch, unbrauchbar in einer halt- und stillosen Gegenwart? Wir fragen Naturwissenschaftler, Philosophen, Schriftsteller und Historiker.
Anlässlich des 25-jährigen Bestehens des Einstein Forums

Programm

June 13, 2018
19:00
Susan Neiman: How Anachronistic is this?
David Shulman: The Landscapes of Truth and Beauty
Sander Gilman: Beauty ain't Truth; it ain't even Beauty

June 14, 2018
11:00 Amber Carpenter
The Useless Beauty of Truth
12:00 Gesine Schwan
Disinterested Beauty: a Criterion for Truth?
12:45 Lunch break
14:30
Eva Illouz
Emotional Truth
15:15 Thomas Naumann
From Kepler to Einstein – Truth and Beauty in Physics
16:30 Jens Reich
Truth and Beauty – In the Eye of a Molecular Biologist
17:15 Lisa Randall
Truth and Beauty and Other Scientific Misconceptions
18:15 Jan Philipp Reemtsma
Unboxing Truth

June 15, 2018
10:30 Philip Kitcher
Ugly Truths
11:15 Stephen Holmes
Half-Truths and Beauty Contests
12:15 Konstanty Gebert
The Immoral Seduction of Beauty (on the Margins of a Poem by Zbigniew Herbert)
13:00 Lunch break
14:30 Wendy Doniger
The Beauty of Jewelry and the Falsehood of Women in European Narratives
15:15 Aleida Assmann
"The beauty of truth is that it cannot be possessed": Reflections on Karl Jaspers and John Milton
16:15 Carey Harrison
Beauty in the Classroom
17:00 End of conference
19:00 Anniversary Celebration in Caputh
Veranstaltung in englischer Sprache